Home

The Pet Tribute Pages
The Pet Tribute Pages enable you to place a permanent memorial onto the web in the form of an online tribute. You may place up to 2 tributes free for each pet , please contact us should you wish to purchase further entries at £10 per entry. Each one can have up to 2000 words and you may upload your photographs.
Simply click on the link below to place your tribute.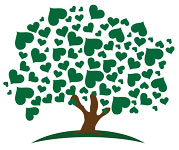 We will attend to your tribute as quickly as possible and email you to let you know it is complete.
Sadly there are times when we are exceptionally busy helping everybody, this can cause a delay in this free service, we thank you in advance for your patience during these times.
To view your tribute simply go to the section on the above menu "View Your Pet Tribute". Then click on the correct letter for the surname of the pet you are looking for.
We hope you will feel free to use this service and that it will bring you comfort and happiness for future remembrance.